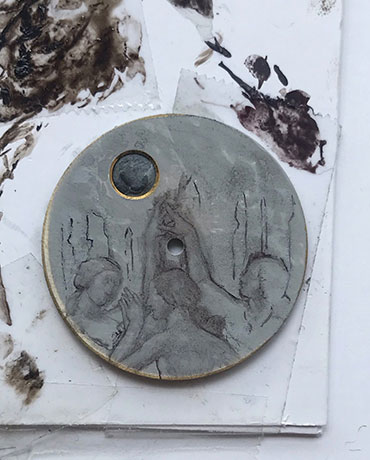 THE ARTFUL HANDS OF THE MINIATURIST PAINTER
Defined by precision and accuracy, the work of the miniaturist plays a crucial role in the Watch Museum project. Working with the finest brushes, striving for perfect accuracy, and respecting the original painting with incredible precision, the miniaturist is tasked with making the detail you dream of your own. Gifted with patience, a keen eye, and an unerring touch, he is able to reproduce portraits, natural scenes or abstract lines in order to isolate your cherished detail. Working for hours in the highest concentration, he is a craftsman of details, adding even more value to the watch thanks to his complex, unique, and precious work only his hands can produce. A modern artist reenacting the greatest treasures of the past.
THE DIAL
The wandering hours system was created during the 19th century. This revolutionary invention, nurtured by previous generations of engineers, has been refashioned and reinvented by the Swiss watchmaker Vincent Calabrese, leading to a new patent. Instead of the traditional hour and minute hands, the hour is indicated by an aperture in the dial, while the blank dial represents the seconds passing by. This innovative design is at the cutting edge of modern watchmaking, yet it retains traditional elegance and beauty.
INNOVATIONS
The main innovation of this model lies in the reinvented wandering hours system. The blank dial, whose constant movement results in a full rotation every 60 minutes, has never before been accomplished. This innovative vision turns the watch face into a blank canvas, allowing you to decorate it as you wish.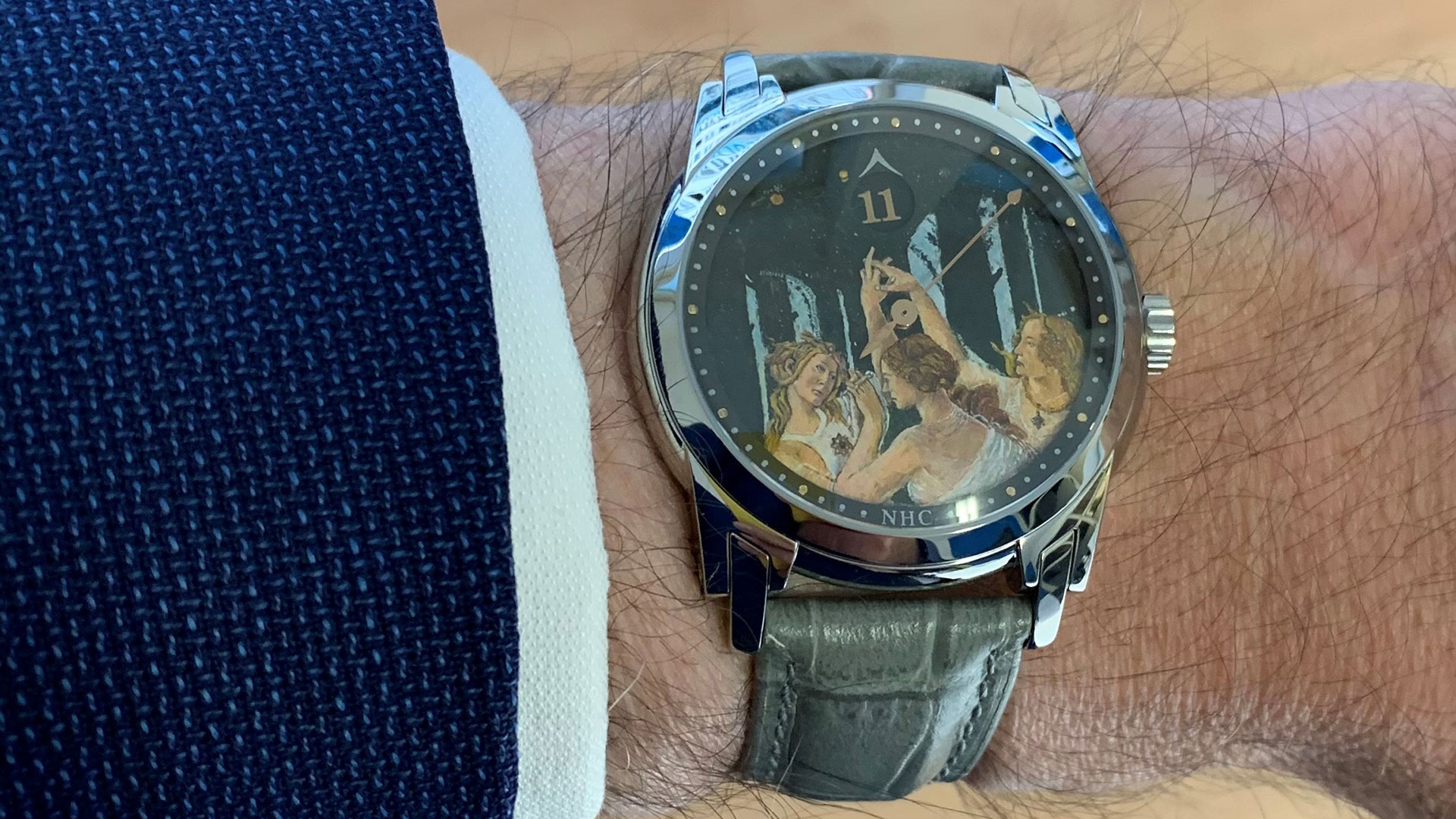 MODEL CASE
CASE: Stainless steel/sapphire glass
DIAMETER: 40 mm
CASE BACK: Open case back/sapphire glass
DIAL: Different colors
MOVEMENT
MOVEMENT: ETA 2892A2 – Automatic
POWER RESERVE: 42 hours automatic
FUNCTIONS: Wandering hour
BRACELET
BRACELET: Leather
WATERPROOF: 3 bars